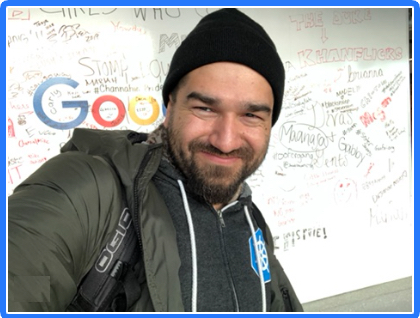 About - [COINZ]
COINZ was designed with security in mind, and using industry best pratices. We have built our systems in the cloud to quickly and reliably respond to events and continue to serve you. We also believe in contribution in many forms.
We welcome your delegation and will work hard for it. We maintain reliable systems with our extensive experience in DevOps, Security, and cloud computing. Relays are dispersed in different zones, and live backups are in place to maximize availability. Backups are maintained for all components ensuring systems are recoverable quickly in case of a disaster event.
We believe in contribution and part of that is being a part of the decentralization of the Cardano blockchain. It is an honor to be a part of this. Let us serve you and we will deliver. Here are some other ways we contribute:
Part of the twitter Cardano community promoting and answering questions.
Part of the Cardano forums helping out new and old users.
We donate 10% of what we make in profits to Save The Children.
We volunteer and support at risk youth, by mentoring and giving talks.
---
Why Choose Us
We are here to serve you, and have professional experience to ensure our service to you.
Rewards are given by the protocol, we provide a great opportunity to receive them by having best in class systems. We also donate 10% to charities.
Security is our priority, ensuring cold keys are offline, secured, and backed up. Systems are only exposed as needed to participate, and no more.
Systems are ready to scale as needed. If the protocol changes or there is new spikes in the system we can adjust. Systems are monitored 24/7.
As a small pool and in order to compete our fees are the minimum 340 off top, and 0% after that. When we hit 5 million we will adjust to 1%.
Systems are run by an IT professional of 21 years, and have social media presence on most major platforms. We are here to serve you.
Price being a consideration, 100k pledge was made as Cardano hit $1. Skin is definitely in the game and here for the long term.
---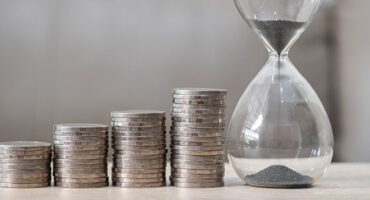 50 ADA Raffle Every Epoch
COINZ | 5 Jul
Continued commitment different strategy!

Donation and delegator incentives will be changing a bit while we make our way to 1 million in delegation. In order to attract and retain (hopefully) delegators we will do a raffle for 50 ADA every epoch until we break 1 million in delegation and we are producing blocks consistently. Come join the journey, stake 1000 ADA to qualify, and stay at least 2 epochs. Grow your coins with COINZ.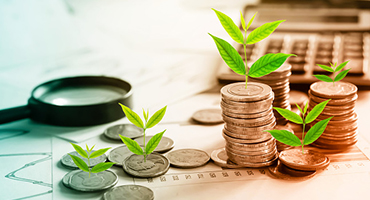 Donations from the heart!
COINZ | 1 June
Commitment to giving back!

We have made a commitment to giving back, that means if we create a block or not we will be sending $50 to save the children. We are focusing on the border crisis and children in El Salvador my country of origin. If we do make a block we will be sending 10% of our earnings that is 340 ₳D₳ fee plus margin and rewards to pledge address.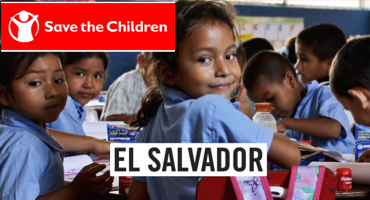 First Block and Donation!
COINZ | 31 May
Big News!

Our first block arrived and we were ready to validate and mint a block for all of our delegators and cardano blockchain. It was an amazing feeling to finally have that happen after 4 months. Thank you to all new and old delegators.
---
---
Pool Info
We are honored to serve and will provide best in class service. Grow your ADA coins with COINZ, and also help inner city youth find their way. ADA stake pool, helping the decentralization of the blockchain and giving back to community by educating and helping stakes grow.

Mission: Empower and teach innercity youth by teaching them about technology and opportunities available.
Stake pool tickers: COINZ
COINZ: 100,000.000000 ₳ pledge
0% fee
Pool ID: pool1jxv3my3c70e8pfr0cgm6esatehey2ml3v0qk8x236aw32eu0fcy (91991d9238f3f270a46fc237acc3abcdf2456ff163c1639951d75d15)
Hardware: HA Cloud base systems 4 cpus, 8GB RAM, 100GB SSD and plenty room to grow.
---
Frequently Asked Questions
Community responses
What is staking?

Staking is an alternative consensus mechanism – a way to verify and secure transactions – the blockchain protocol provides incentives for users to earn while at the same time protecting the network by holding ADA.

Why are blocks not produced each epoch?

The pool is small so performance will vary epoch-to-epoch. The protocol's lottery system selects pools with some level of preference with higher performance and we should be favored more often as we grow in delegation. The pool is still expected to return ~5% per year like all other pools. Smaller pools have more epoch to epoch variance but still have approx same ROA. This is a nice guide explaining some of that here.
---